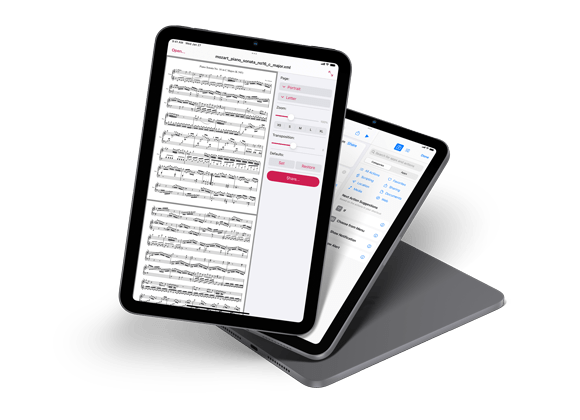 We've had a huge year, but—to borrow a phrase—there's just one more thing. Today we're very excited to announce the immediate availability of our latest app called Soundry: a MusicXML to PDF converter for iOS 15, iPadOS 15, and macOS 12. It features the ability to customize page size, orientation, zoom and transposition, and it integrates beautifully with the Shortcuts app so it can be used from just about anywhere.
Soundry can be downloaded for free on the App Store for iOS 15 and iPadOS 15. Due to an unfortunate impasse between us and the App Store's review team Soundry won't be available immediately on the Mac App Store but we're hoping to change that as soon as possible. In the mean time, we're making a beta version of the app available as a direct download for macOS 12 so everyone can use it right away.
These kinds of side projects are a treat to work on and we hope they're useful to people. Be sure to let us know what you think!
Available now