forScore +
Mac
Available Now
Take it from the top.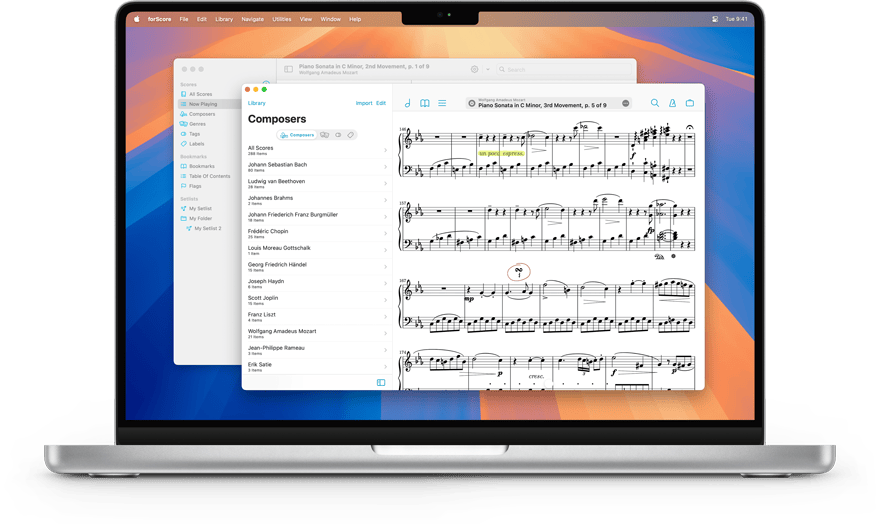 The Mac is where it all began; it's the computer we love and use every day to make forScore. It enables us to pursue our passions, gives us the language we use to express our creativity, and sets the standard for the power of incredible hardware and software working together.
When Apple announced their initiative to make it easier for developers to bring their iPad apps to the Mac, we were honored to see forScore's icon on stage alongside dozens of other apps that could be amazing on macOS, but it wasn't news to us—we always thought a Mac version of forScore was inevitable, it was just a matter of figuring out how.
Now that vision is a reality, and the result is an incredible new experience that's familiar and complete. Introducing forScore for Mac.
Tailored for Mac
From the menu bar to the touch bar, forScore is incredible on the Mac. Its powerful new split view layout lets you work like never before. It's blazingly fast, easy to use, and feels right at home on Apple's latest OS thanks to the work we already spent implementing day-one support for features like Drag and Drop and Contextual Menus in years past. Those building blocks led us here, and it really paid off.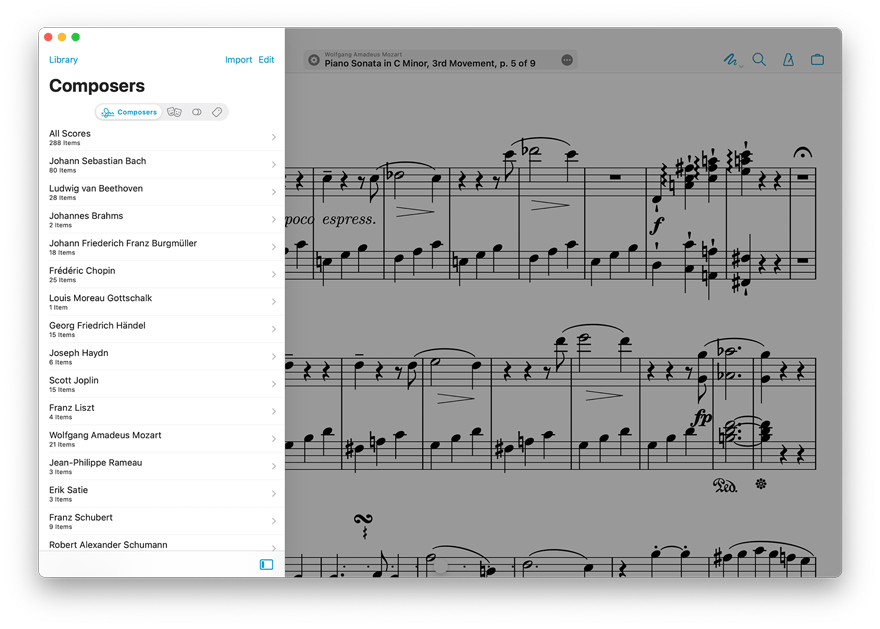 Familiar & Flexible
No matter how you use it, forScore gracefully adapts to practically any window size and aspect ratio thanks to its flexible display modes and layout options. Go full screen and use two-up mode to see two pages with greater clarity than ever before, or tile your windows to play from a single page of music while you use another app on the other half of your screen.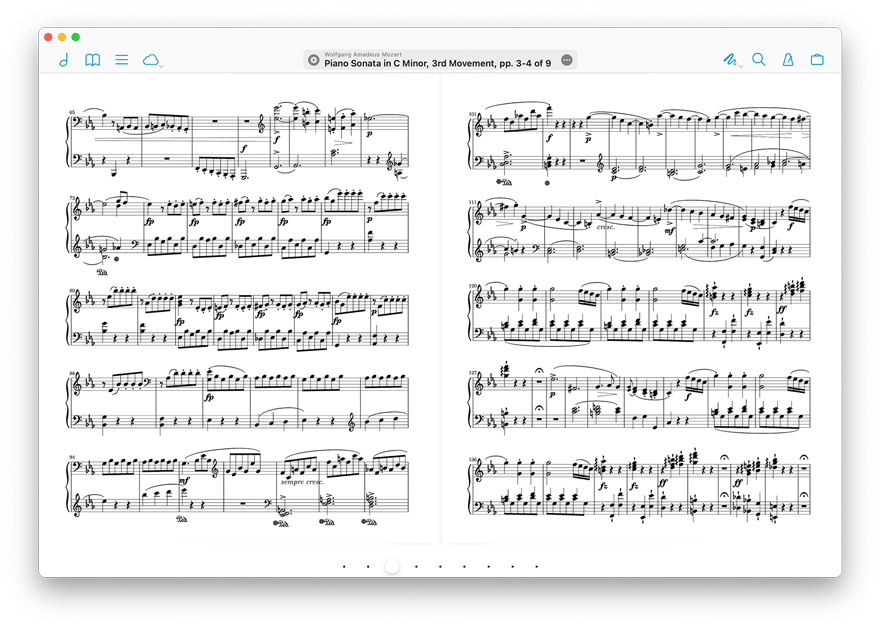 Extended & Enhanced
Use drag and drop to import or export files. Put together next week's setlist and sync it to all of your other devices with iCloud. Open a new window to work with multiple files at once. In annotation mode, use the sidebar to easily access layers, stamps, or shapes at any time. It's everything you know and love about forScore, but bigger and better than ever.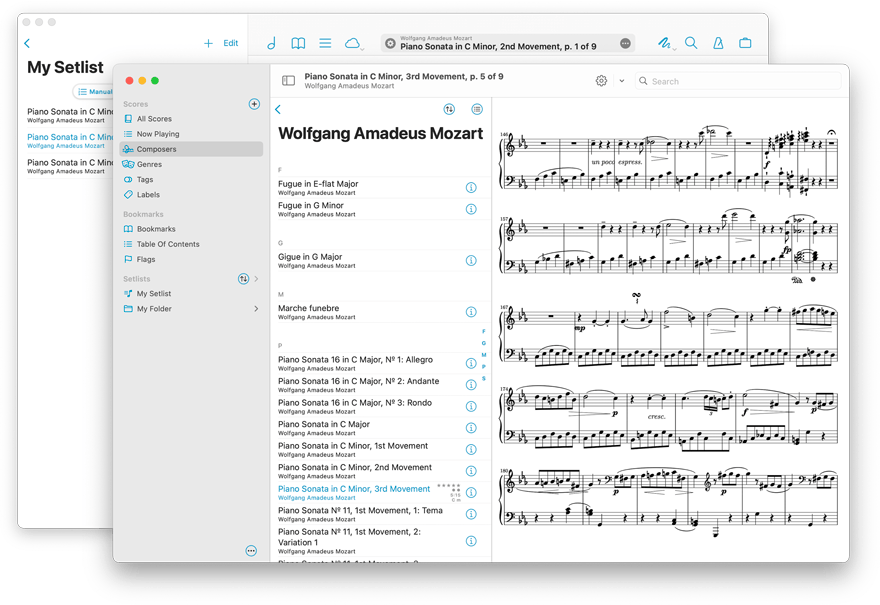 A Whole New Platform
forScore for Mac isn't a separate app, it's a universal purchase: buy once to install and run on all supported platforms. From the smallest iPhone to the expansive iMac and beyond, forScore scales beautifully and makes the most of each form factor.
Our mission has always been to make the best sheet music reader we can and to tear down barriers between musicians and their music. forScore continues that mission on the Mac by bringing a great sheet music reading experience to the workstations musicians and audio engineers use every day to make incredible music.

Available Now.
forScore is available now for macOS, iPadOS, and iOS, a free update from all previous versions. Get it today on the App Store, and be sure to check out our news page or use our RSS feed to follow our latest news and announcements.