forScore 13.1
Available Now
All new recipe,
same great app.
A brand new forScore is here, almost entirely rewritten from the ground up.
Built using the latest techniques and tools, it's light-years ahead of where we started—streamlined and ready for a whole new generation of upgrades.
Introducing forScore, again.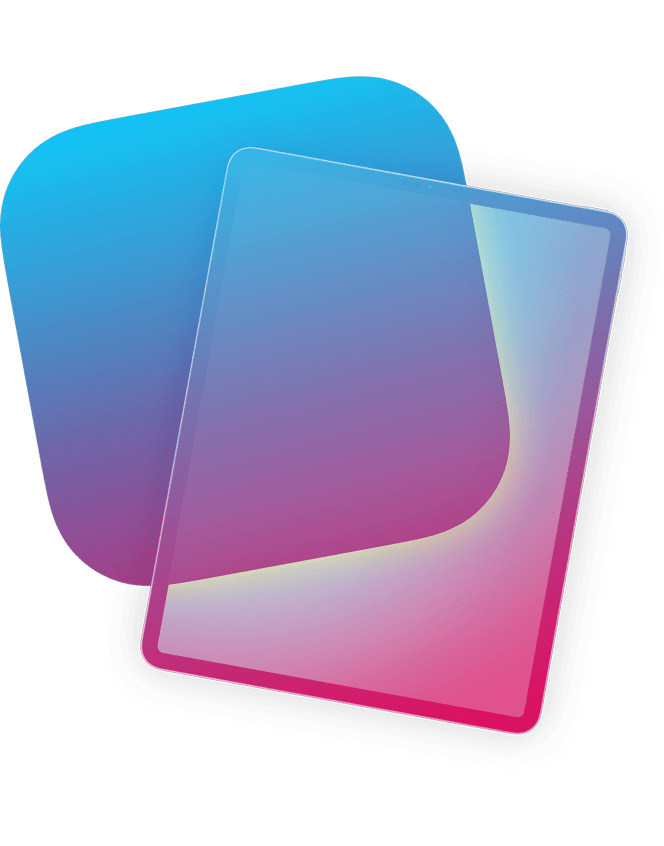 Modern Core
Virtually every part of forScore has been rewritten using the latest version of Apple's Swift coding language. It uses dramatically different techniques and systems—some of which have been introduced in just the last few months and years—ensuring forScore can take full advantage of everything Apple offers going forward.
It's almost entirely new, but every part of forScore still feels totally familiar. From the outside, you might never know anything changed at all. On the inside, our code is more powerful, more concise, and easier to maintain.
An app that's truly modern can evolve more quickly, add great new features, and maintain the high level of stability musicians need.
System Upgrades
forScore has been optimized for Apple's latest OS releases, ensuring it works beautifully with powerful new features like Stage Manager. For the first time ever on iPadOS, you can work with multiple overlapping windows and extend your workspace to external displays thanks to this all-new multitasking mode.
We've even brought the Mac's unique and flexible split view layout to iPads that support Stage Manager: use the new button in the Display Options overlay to switch between it and the standard layout at any time. It's great for larger layouts and bigger screens, and it'll be available this fall with iPadOS 16.
forScore 13.1 also takes advantage of new navigation bar styles, contextual menu enhancements, and many other great upgrades coming to Apple's devices this year.
Secondary Windows
Last year we introduced support for multiple windows, beginning with an entirely new and dramatically different read-only experience that combined everything we'd learned over the years with a fresh start and an opportunity to re-conceptualize some of the most basic parts of our app.
Now, we're taking things a step further with several key enhancements to secondary windows. You can now import or add scores from the Files app or Services panel, create new scores with Scan and Templates, or find and download something new in our storefront.
That's not all, though, because secondary windows now deliver a complete and powerful read-write environment: delete scores or bookmarks and create, edit, rearrange, or remove setlists and folders. Every window reacts in real time to ensure everything is always up to date no matter where you're working.
Annotation
Although Apple's devices do a great job of keeping more and more apps in memory for as long as possible, if you close forScore while in annotation mode and forScore is terminated in the background that work can be lost permanently. That's why we're introducing a safeguard that automatically saves your annotations when you swipe back to the home screen.
This wasn't always possible due to hardware limitations and background activity policies enforced by Apple, but now we can finally do it right: forScore starts by creating a backup of your score so you can go back to the last state if needed, then saves your changes and exits annotation mode. It's automatic, transparent, and a whole lot better than losing your work.
Wireless MIDI
forScore 13.1 features an in-app Bluetooth LE MIDI device connection panel, so you can find and interact with nearby peripherals and instruments without using a cable or separate routing utility.
This works great for all sorts of devices, including the incredibly innovative Genki Wave ring that lets you control forScore and many other apps by sending a variety of programmable signals based on your movements and gestures. MIDI devices enable you to do a lot with forScore, and we're excited to be making it even easier to discover and connect to wireless-first controllers and devices.
Metadata
Work your way by using the new CSV import and export feature, built right into forScore's Backups panel, which lets you edit your metadata on another device or even share it with other apps and colleagues. It's your information, and you should be able to safeguard it or take it with you anywhere you go.
CSV files are compatible with all operating systems and can be edited using a wide variety of apps, from fully-featured spreadsheet software to basic text editors.
We think this is the best way to edit your forScore library's metadata. Due to the removal of key APIs in Apple's latest updates, this feature replaces Console which is no longer available beginning with forScore 13.1.
forScore

Pro
Profiles
Whether you share your iPad with another musician or have different needs when performing versus practicing, settings profiles offer a great solution. Create multiple profiles to tailor your settings to every situation—switch back and forth between profiles and they'll be updated and restored instantly.

Available Now.
forScore 13.1 and all of these amazing upgrades are available now, absolutely free for all existing users. Get it today on the App Store, and be sure to check out our news page or use our RSS feed to follow our latest news and announcements.