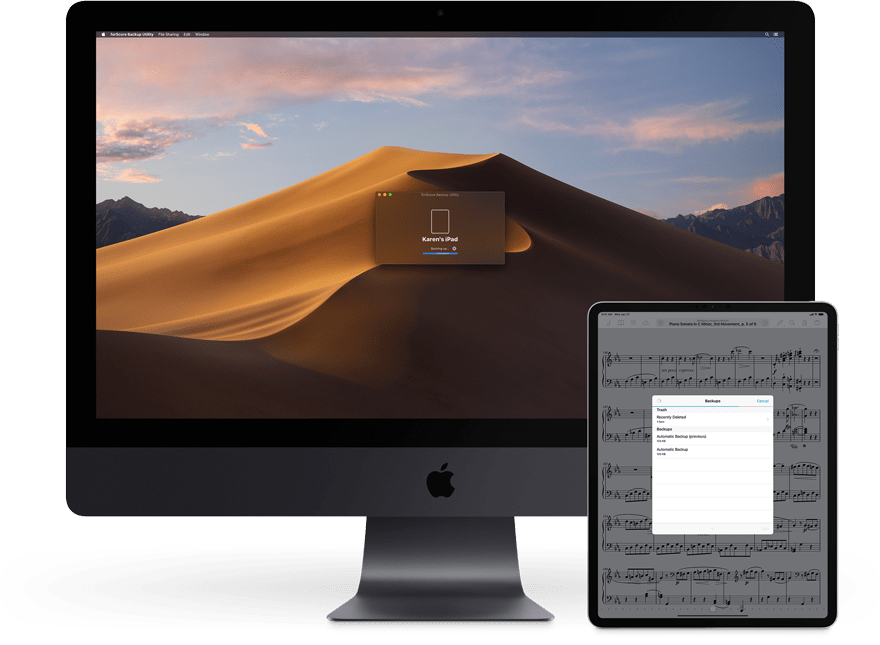 forScore Backup Utility
forScore Backup Utility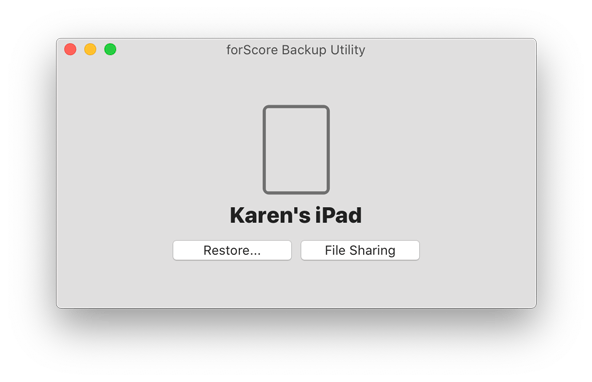 Safeguard your forScore library
forScore Backup Utility helps you archive your entire forScore library to your Mac running macOS 10.13 or later. If you ever need to recover your scores, metadata, setlists, annotations, and settings, a full restore takes just a few minutes.
Easy backups
forScore's Backups panel can create an archive of your entire library, but you'll need sufficient storage space on your device to duplicate all of that data. That's where forScore Backup Utility comes in: it transfers your library to your Mac via USB cable one file at a time and assembles the archive on the computer. No worrying about free space, no copying the archive over afterward, just a few quick steps.
Recovery or migration
Whether you're moving to a new device or recovering from an issue, forScore Backup Utility lets you restore just your forScore library without touching any of your other apps or settings.
You've worked hard to build your forScore library, don't let catastrophe destroy it forever. Get forScore Backup Utility today. It's efficient, complete, and absolutely free.

Available Now.
forScore Backup Utility is a free downloadable app for Mac. It requires macOS 10.13 or later and works in conjunction with forScore version 10.5 or later on your iOS device.
(requires forScore 10.5 or later)