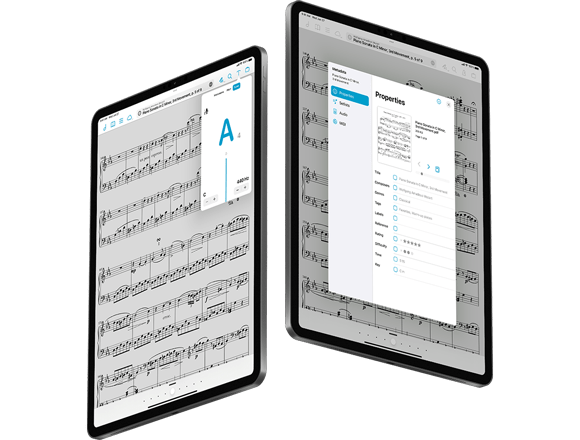 Today we're incredibly excited to give you a sneak peek at our latest major update to forScore, version 14. This big update features significant updates to some of forScore's most important components, including a total rewrite of the metadata panel that focuses on flexibility and opens up all sorts of possibilities for the future. This version also includes an all-new tuner, significant annotation enhancements thanks to Apple Pencil hover detection (available on M2 iPad Pros), another huge push forward for secondary windows, and more.
There's one last thing—a few, actually. After thirteen wonderful years, it's time to change things up and introduce an all-new forScore icon. There are alternate versions available to forScore Pro subscribers, including a beautiful icon designed by the legendary Matt Skiles. Of course, the older icons are still available so switching back is easy if you prefer the classics.
forScore 14 will be released later this spring, but you can try it out for yourself today by becoming a beta tester. Otherwise, be sure to check back soon as we put the final touches on this incredible update.