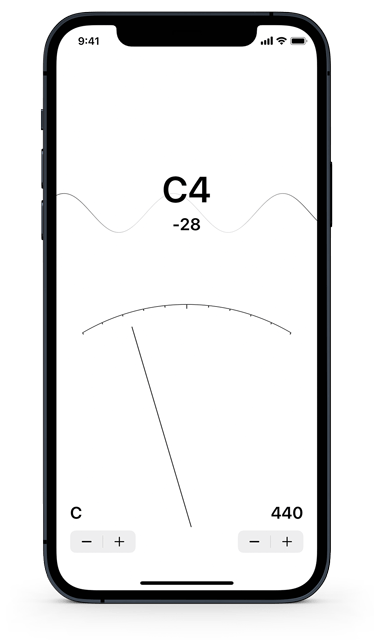 A tuner, plainly.
Sleek, efficient, and responsive, TuneWave is the no-nonsense utility that lets you tune your instrument quickly and easily. TuneWave uses a beautiful sine wave animation to give you a visual sense of focus by reducing amplitude as you zero in on your note. It can transpose if you're using an instrument that requires it, and it can even adjust the base frequency to fit your needs. Simple, beautiful, and focused squarely on the essentials.
Learn More
The New York Times had this to say about our tuner:
"the design is modern and the app has few distracting bells and whistles…minimalist and speedy."
We couldn't have said it better ourselves.
We set out to make a tuner that could be utilitarian, clear and easy to use, and also elegant. There are plenty of alternatives out there, but ours it unmistakably unique.
It's designed to give you both precise numerical feedback as well as a more natural visual focal point with the sine wave animation. It's more than just a decoration—it helps you hone in on the right note in a completely new way. It's more flexible and fine-grained than the traditional sets of binary lights on either side of a tuner, and it's as responsive as you'd expect.
TuneWave also lets you transpose the notes or adjust the base frequency with a few easy taps to better suit your needs. Powerful where it counts and distilled whenever possible, it's all the utility you'd expect with none of the fluff.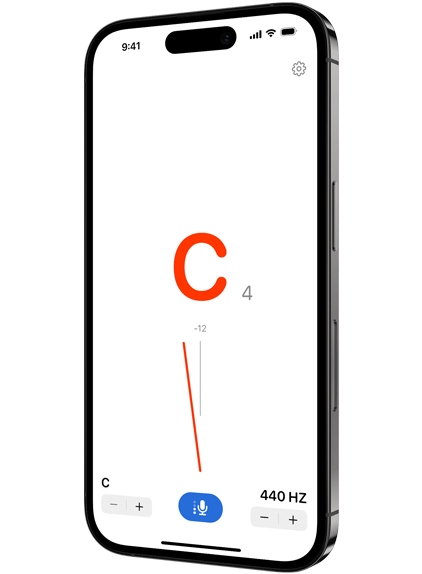 TuneWave for Mac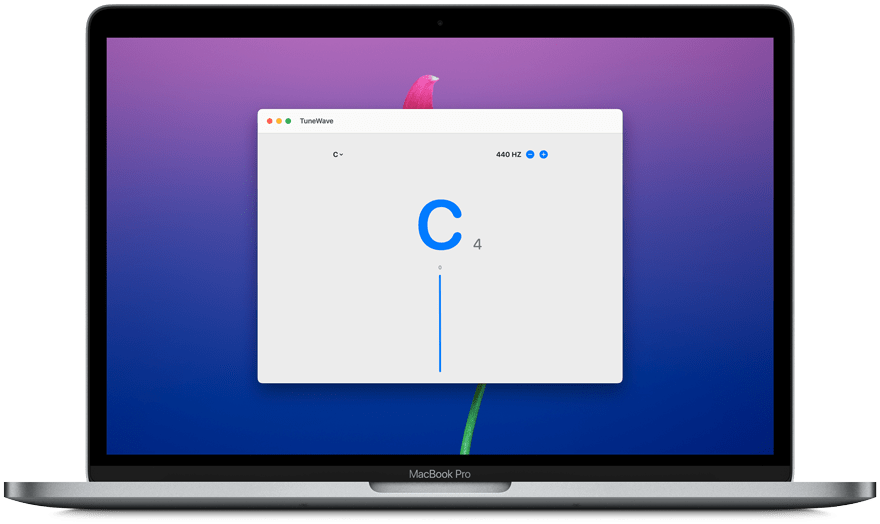 Now available for Mac at no additional charge, TuneWave offers all of the same great features as its iOS and iPadOS counterparts so you can get the same great experience no matter which device you're using.

Available now.
TuneWave is available now on both the App Store and Mac App Store as a single universal purchase, allowing you to install and use it on up to ten of your Apple devices at no additional charge. TuneWave is available for iPhone, iPad, iPod Touch, and Mac. TuneWave requires iOS 13 or later (including all versions of iPadOS) and macOS 11 or later. TuneWave and three of our other utilities are also offered as a bundle, the forScore Music Box.