Today we're very excited and proud to announce something brand new: our first app that's completely separate from our work with forScore. We call it Nocturne, and it's a single-track MIDI recorder that's designed to make recording several takes of your song as quick and straightforward as possible. Our new detail page has much more information, so be sure to check it out.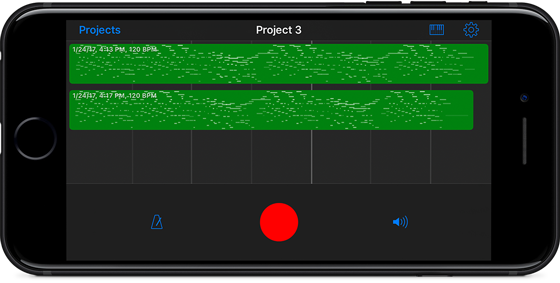 We've actually been working on Nocturne off and on for over two years because it was an app we wanted for ourselves. A few iOS bugs kept us from finishing it until now, but we think it's finally in the right place and we need beta testers to help us get it all the way to the finish line. If you have a MIDI controller (and a compatible adapter or interface, if necessary), consider helping us out by trying it and telling us what you think.
If you're interested, sign up here to become a beta tester. Otherwise, stay tuned right here or use our RSS feed to follow our latest news as we get closer to releasing Nocturne on the app store!