We're very excited to announce the immediate availability of Cue 1.4, the latest update to our standalone remote control app. This update includes some helpful improvements and fixes, but the big news is the addition of Dual Page mode, a new feature that lets you view two pages of a score on two separate devices using Cue with forScore 10.2 or forScore mini 3.2.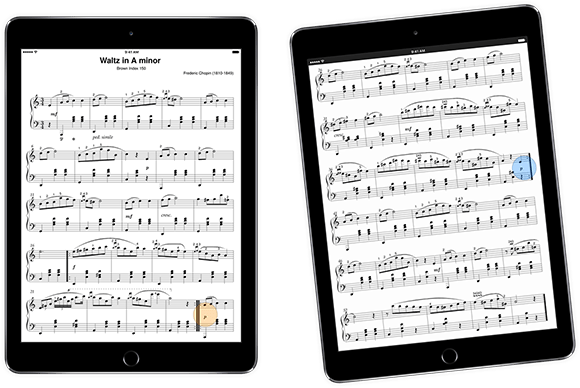 Cue not only retrieves and displays the second page (complete with read-only annotations), it also displays fully interactive links and buttons so you can work with your score naturally on both devices. You can even tap or swipe to turn pages from Cue, so you don't have to worry about which screen you're reaching for while you play.
It's an amazing new feature you really have to try to appreciate. Cue 1.4 requires iOS 8 or newer, and it's available now on the App Store as a free update for all existing users or just $1.99 (USD) for everyone else.
Available now for iPhone, iPad, and iPod Touch on the App Store.
Get our four utility apps or complete your collection with this app bundle.