Last week we began our discussion of Dashboard with the Analytics tab, which shows you how forScore can collect data to give you insights into your playing habits. That's just the start of what it can do, though, and today we'll be discussing Goals, the second of three tabs within the Dashboard interface.
The Goals tab lets you to create goals to track your progress per day, week, month, or all-time. The main view shows all of your goals in a list, and gives you a quick overview of your progress towards each of them.
Tap on any of your goals to see a more detailed view and get more information about your goal or change its settings. You'll also see a timeline along the top that shows your statistics for each day, week, or month: these aren't just helpful for you, you can also tap on any of them to share your results with friends or colleagues via email, iMessage, Twitter, Facebook, and more. That shared experience really adds a new dimension to your forScore experience, and can provide some helpful accountability if needed.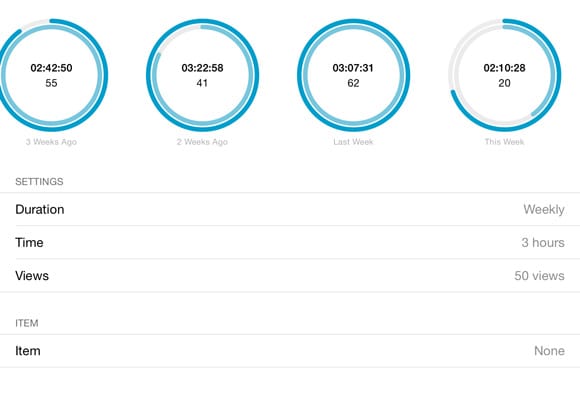 Goals can be defined by number of views or time spent playing, and they can be general or focused on a specific piece or setlist. For example, you could set a goal to ensure that you play for thirty minutes a week, or use another goal to ensure that you're practicing one particular score at least three times a day to get ready for an upcoming recital.
That's the second of three tabs in the Dashboard, so check back next week to find more about the last one—Reports—or catch up by reading last week's overview of Analytics.