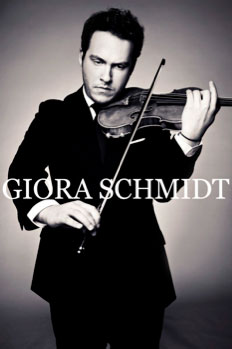 Thanks to AirTurn for letting us know about a recent performance by violinist Giora Schmidt using the BT-105 and forScore! There's a video interview with him on AirTurn's website, and there's an article on Ariama for those who are interested.
What he describes as "the most difficult work in the violin repertoire that I've ever played," Schmidt premiered Franz Liszt's Piano Sonata in B minor (transcribed for solo violin) for the 200th anniversary of the composer's birth. It's a piece that was written for ten fingers, and played by four, so there were technical challenges that called for an unconventional approach to reading music. For Giora, that approach was to use an iPad, forScore, and the BT-105. Here's a particularly salient quote from the Ariama.com interview:
"What was brought on by necessity – either walk onstage with a page turner or use ten music stands to tape the 35 pages of sheet music across – has now completely changed how I read, annotate and perform with music."
It's really an incredible performance, as you can see below, and we're honored to have helped make it possible. He's a fantastic musician, a real advocate for this kind of technology, and we hope to be seeing a lot more from him very soon!