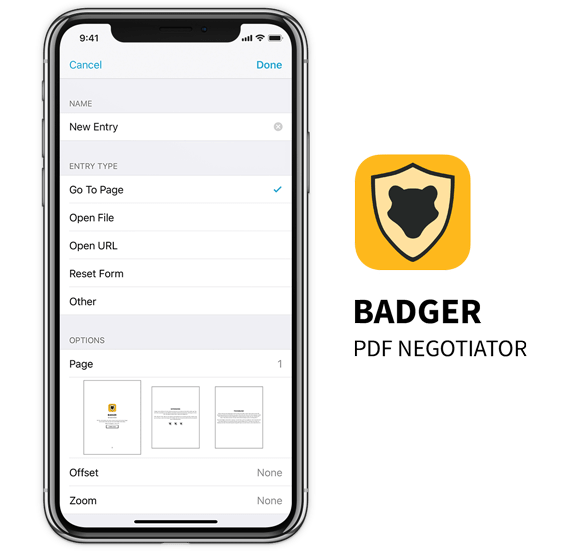 Making a great app requires knowing where to draw boundaries. Each user works a little differently and has unique needs, so it can be hard to know when to address those needs and when not to. One of the biggest lines we've drawn with forScore lies between augmenting versus editing scores. First and foremost, forScore has to be a great sheet music reader. That means making common reading tasks as streamlined and readily available as possible.
Before iOS 11 and Apple's introduction of PDFKit, there really wasn't much we could offer in the editing realm. After that changed late last year, we had to figure out how to proceed: we could shove a bunch of editing functions into forScore, or we could create an entirely new app instead. Since PDF editing capabilities extend far beyond sheet music, we opted for the latter option.
Today we're very excited to introduce our brand new app called Badger: PDF Negotiator. It's built atop iOS 11's PDFKit framework and lets you take control of bad PDFs to view and change their metadata, table of contents, page layout, and more. It supports in-place editing, works seamlessly with the Files app, and it includes three action extensions for easy access from anywhere. It's our solution for people who need to edit PDFs, whether they're working with sheet music or not.
Badger is almost ready but it needs some beta testers to cross the finish line. If you want to help, get in touch with us here or read more about it at BadgerPDF.com and let us know what you think.