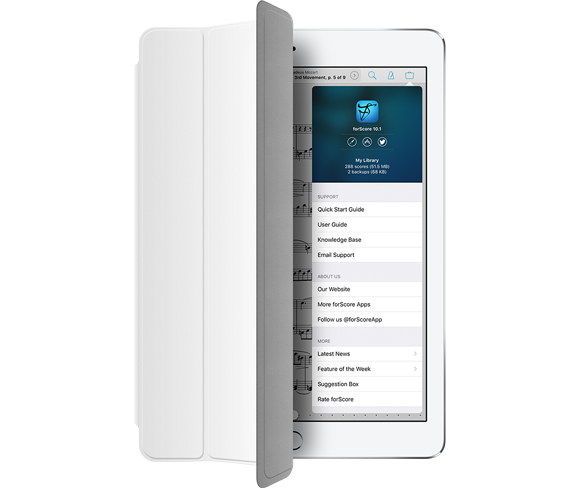 This summer's release of forScore 10 has been a tremendous success, and we're extremely grateful for all of the acclaim and positive feedback we've received from both customers and the press. After months of hard work it's incredibly rewarding to finally see the real-world impact of each new feature and improvement. You might even think we'd be headed out for a long vacation.
We're a restless bunch, though, so of course we immediately jumped right in to begin crafting the first big update to forScore 10, version 10.1, and today we're giving you a sneak peek at what's to come. Although we don't usually spend much time talking about "minor" point releases, make no mistake that 10.1 is going to really take things up a notch.
In fact, thanks to the major foundational improvements we made in forScore 10, we're going to stick with it for a while and let these point releases serve a much bigger role. Focusing on them will give us more flexibility and let us release interesting features when they're ready instead of artificially delaying them until the next major update.
So without further ado, you can read all about forScore 10.1 here.