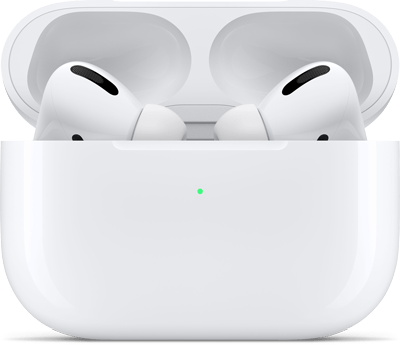 One of the most interesting things Apple announced this year at WWDC was the ability for developers to access data from AirPods Pro's motion sensors. It requires a firmware update for the AirPods that wasn't released until September 14th—just two days before we released forScore 12—so we weren't able to do anything with it right out of the gate. Now that we've spent a little bit of time with it we're ready to introduce something we think is pretty neat.
With forScore 12.0.4, released today, you can now flip pages by turning your head to the left or right while wearing one or both AirPods. Unlike forScore Pro's Face Gestures, these don't use your camera and work just as well in the dark. Thanks to Apple's unique Transparency mode, you can use these head gestures without impeding your hearing. It's available to everyone for free and does not require a forScore Pro subscription.
Motion data is securely transmitted by Apple's system frameworks from your AirPods to your device, and access to this data is only provided to forScore if you choose to allow it. That data is never stored or shared in any way, it is processed live solely to provide support for these new gestures. It's totally private and opt-in.
It has been a huge year for us and we're still going strong. If you've loved all of the improvements we've introduced so far, please consider taking a moment to rate forScore on the App Store. Updates like these are always totally free, so we depend on word of mouth and positive ratings and reviews to help us grow and continue to do more each year. Thank you as always for your passion, enthusiasm, and support.
Available now for iPad, iPhone, and iPod Touch