Today we're proud to announce the immediate availability of Beat Keeper 3.2, a free update to our standalone metronome app. This update adds plus and minus buttons for making precise BPM adjustments (which will also be coming to forScore 10 later this summer). Beat Keeper is now also a universal app, so it'll run on your iPad as well as your iPhone and iPod Touch. It supports Slide Over and Split View too, allowing you to use it while you work with other apps.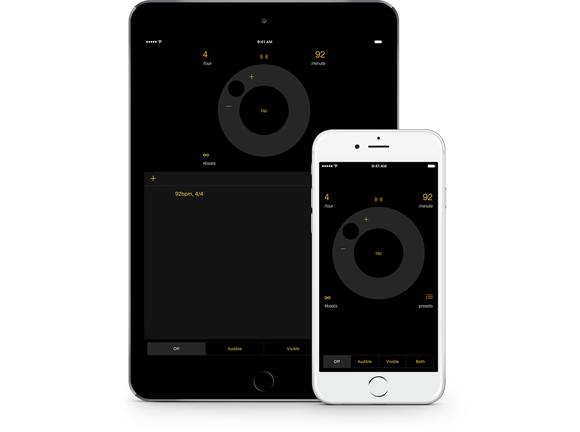 With today's update, all of the apps in our Music Box are now universal. That means our utilities can be nearby no matter which device you're using, and we think it'll be a great introduction to the forScore family for iPad users who haven't yet taken the plunge. Get Beat Keeper 3.2 today, free for existing users and $0.99 (USD) on its own, or get the whole Music Box for $3.99 (pro-rated if you've bought any of its apps already).
Available now for iPhone, iPad, and iPod Touch on the App Store.
Get our four utility apps or complete your collection with this app bundle.