Today we're proud to introduce our latest creation: TuneWave. First unveiled as part of forScore 8, TuneWave is a no-nonsense tuner that uses a beautiful sine wave animation to give you a visual sense of focus by reducing amplitude as you zero in on your note. You can transpose as needed and adjust the base frequency to fit your needs, and since it's a universal app, you can use it on any of your devices.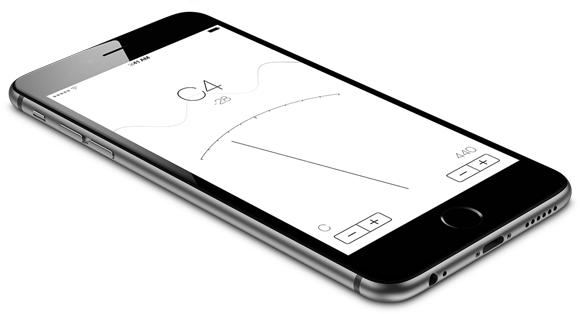 That's not all, though, because today we're also announcing our first App Bundle, the forScore Music Box. It combines each of our accessory apps into one easy package and offers them for just $2.99 (USD, international pricing varies slightly). That means you can get the brand new TuneWave app for free if you've already purchased the other three apps individually! Otherwise, TuneWave is 99 cents when purchased separately.
If you haven't had a chance to check out these apps previously, now's a great time to do so. From our slick metronome to our recently updated pitch pipe (complete with a 'today view' widget for instant access from just about anywhere), it's a steal. Get TuneWave as part of the new forScore Music Box on the App Store today!