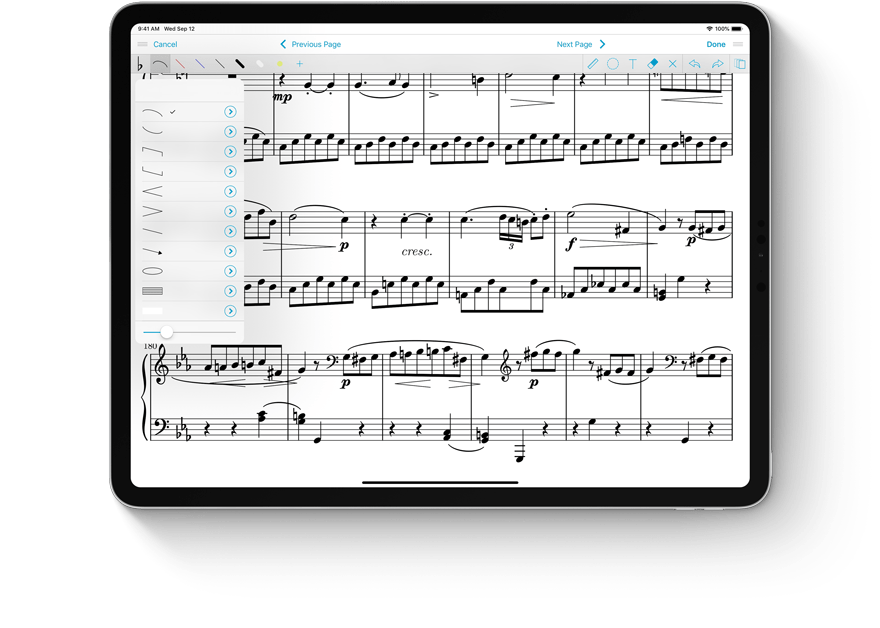 The start of something bigger.
Every skyscraper needs a solid foundation, and we've been working hard to prepare for the next generation of forScore. Our latest major update has a lot of great new features you'll love and use every day, and some you'll never see. Those are the ones that really add up, that prepare us for the next decade of updates. With forScore 10.5 we're just getting started.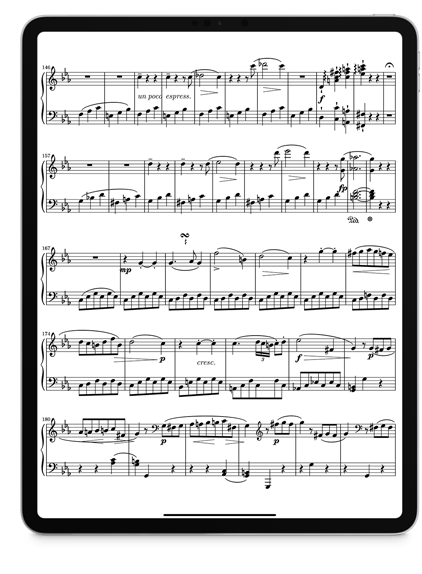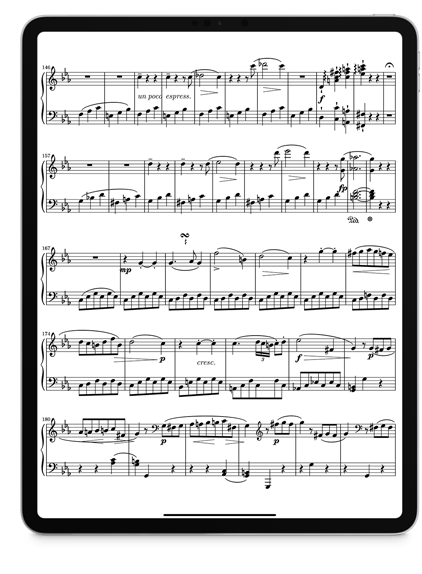 Expansive Design
Go Pro with the very latest additions to the iPad lineup. With their huge screens and incredible slim bezels, these devices have never been better for reading sheet music.
With forScore, your sheet music scales beautifully all the way from the tiniest multitasking modes to the full edge-to-edge glory of these amazing displays.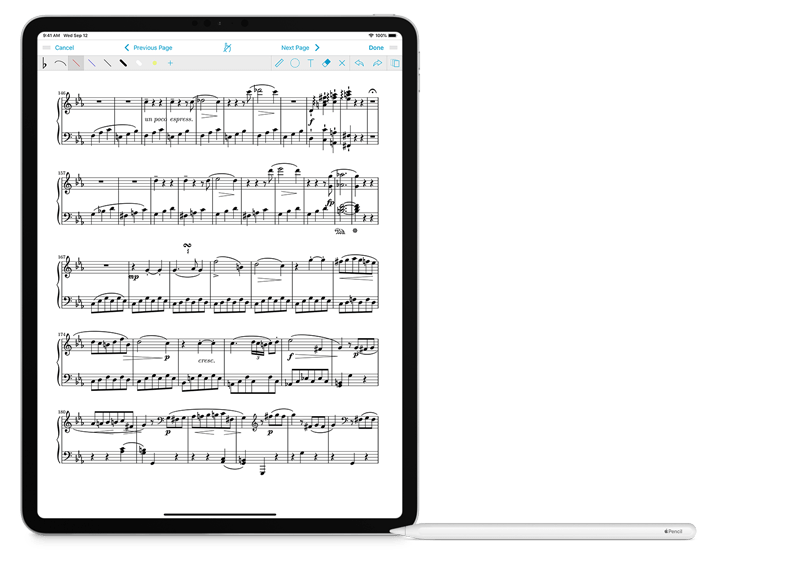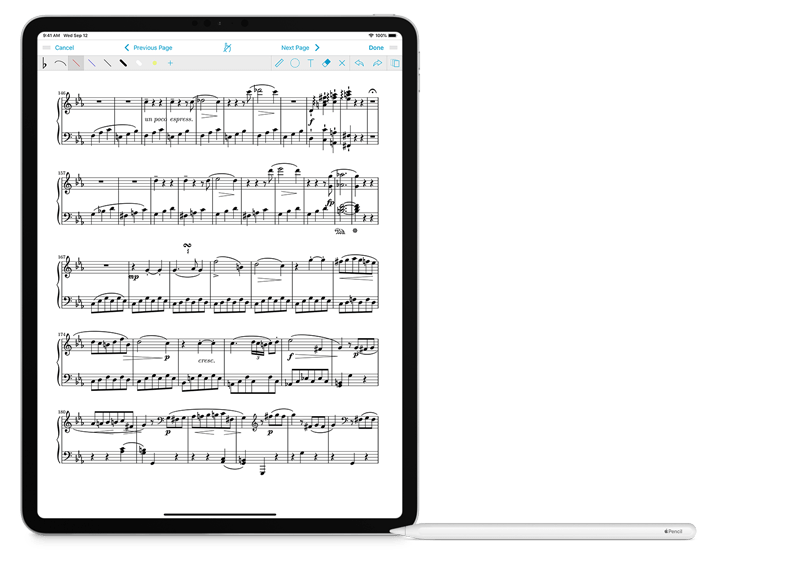 Apple Pencil
With the new Apple Pencil 2 you're ready to work like a pro. Double tap the Pencil to switch to the Eraser tool and back, to switch between the last two tools you used, or to show the current tool's detail view.
Whether you've got Apple Pencil (either model) or the Logitech Crayon in hand, forScore now lets you draw even more naturally. Disable finger drawing to use your fingers to change tools or zoom in on the page while allowing only your stylus to make markings.
It doesn't matter how you enter annotation mode, it just works. If your stylus runs out of juice or it's just out of reach, tap the hand icon in the annotation toolbar to draw with your fingers instead.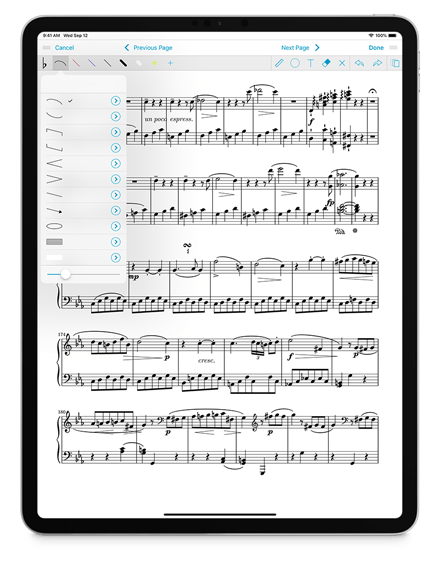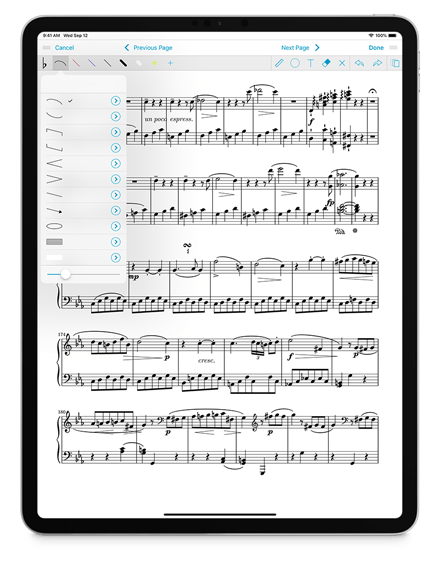 Shape Up
Dynamic shapes combine the precision of stamps with the flexibility and scale of freehand drawing. Two new shapes, an arrow and an oval, help you highlight important areas on the page. New settings let you choose between filled and outlined rectangles or ovals, and you can now change the number of lines in the staff shape to quickly mark up basic tablature.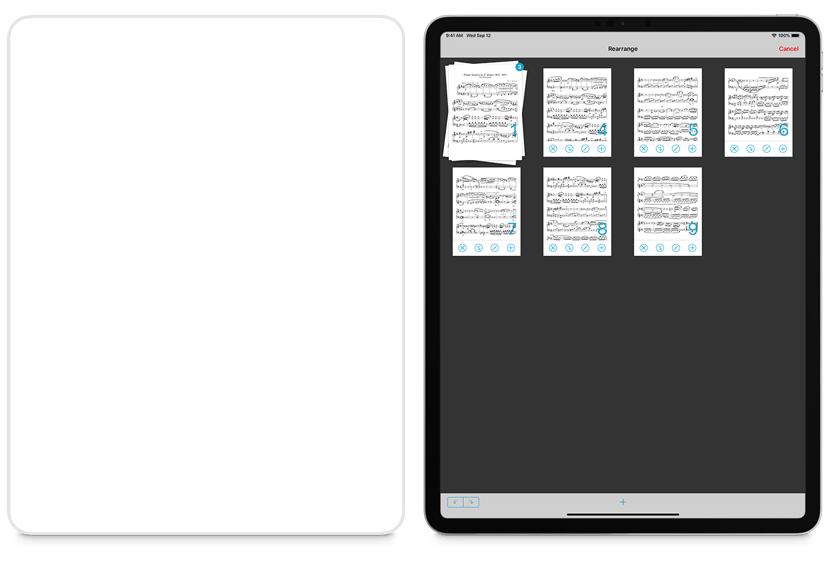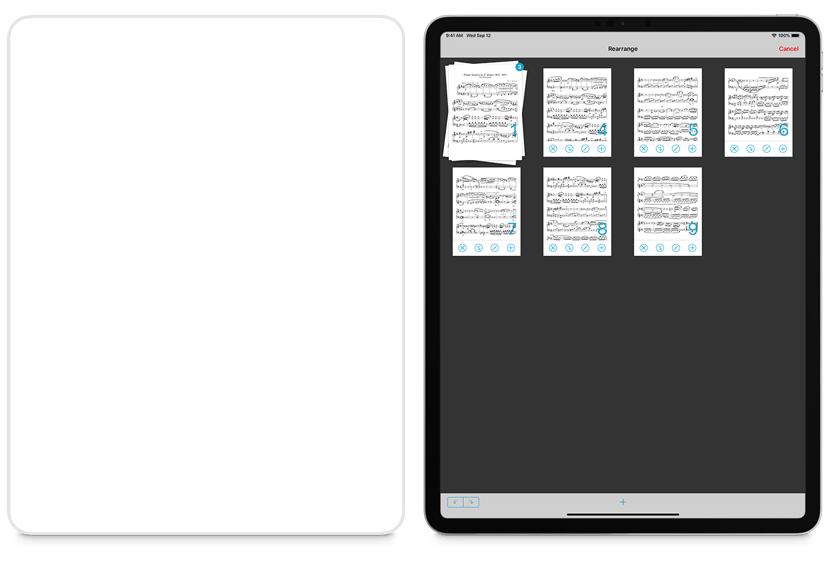 Rearrange
Drag one page, then tap one or more additional pages to move them all at once. Or, if you make a mistake, just tap the cancel button at the top of the screen to put them all back where they came from.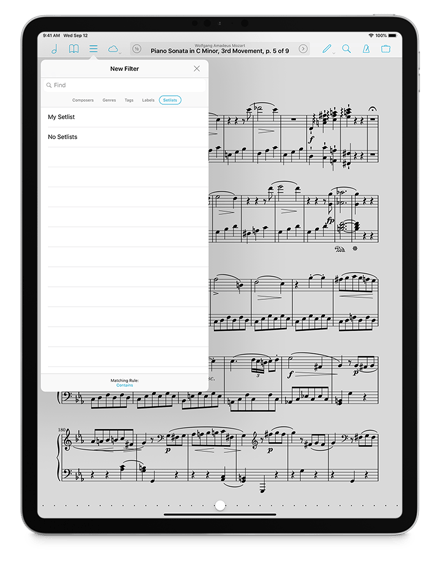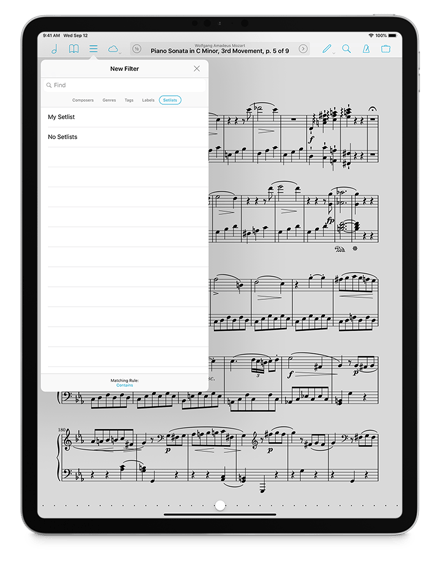 Filters
Filters give you tremendous power to cross-reference your categories in menus, finding exactly what you need based on complex rules. Now you can also filter by setlist membership, so you can find all scores in a specific genre that you haven't yet added to a specific playlist, for instance.
When you're viewing the contents of a setlist, you can now also use filters to narrow down the items within that setlist to match any or all of the rules you define.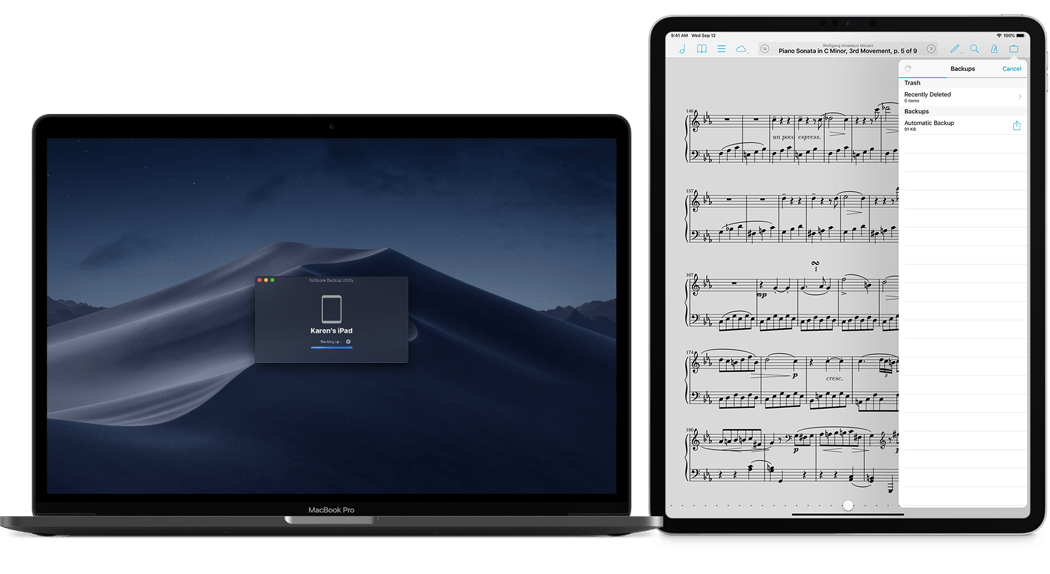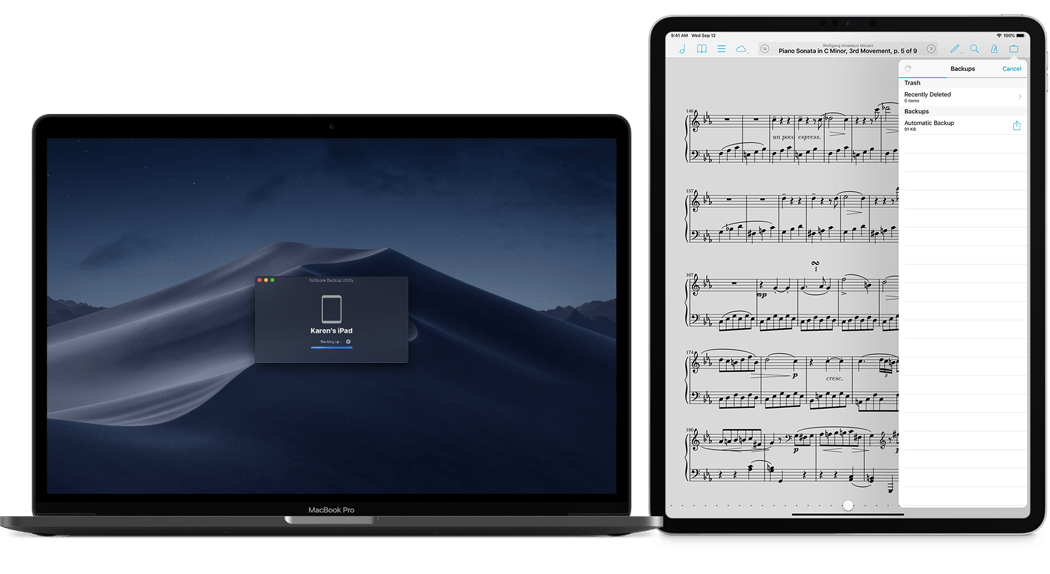 Archives
Safeguarding your forScore library is essential, so Archives help by packaging all of your files up with forScore's information about them. If you don't have enough free space on your device, though, you may not always be able to create one.
That's where our brand new Mac utility comes in—it assembles your archive in chunks and sends them to your computer using your device's USB cable. If you ever need to restore from an archive, it works the same way in reverse.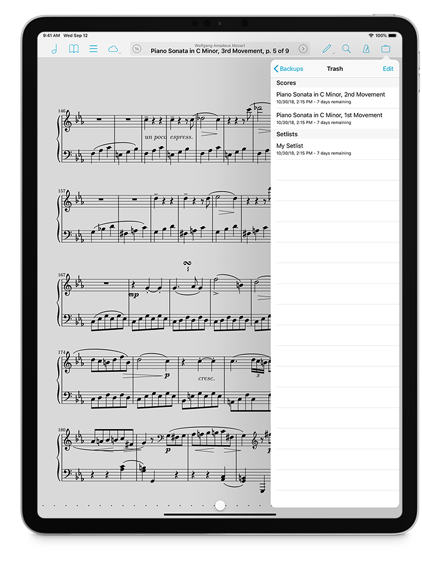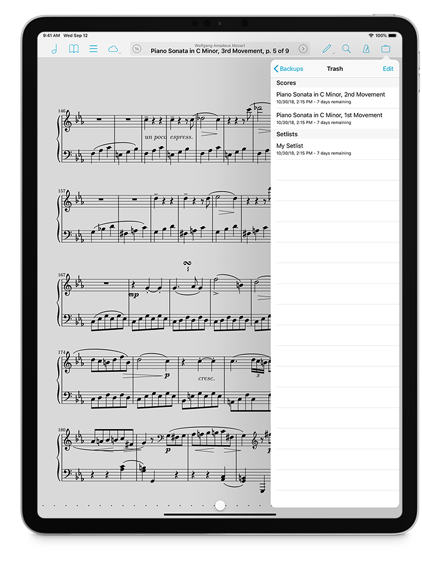 Recovery
If you accidentally delete a score, bookmark, or setlist through forScore's main menus, you may be able to get it back. In the new "Recently Deleted" section of forScore's Backup panel, you'll see everything you deleted over the last seven days.
Tap an item to recover it, or swipe to delete it permanently and reclaim your device's storage space to make room for new music.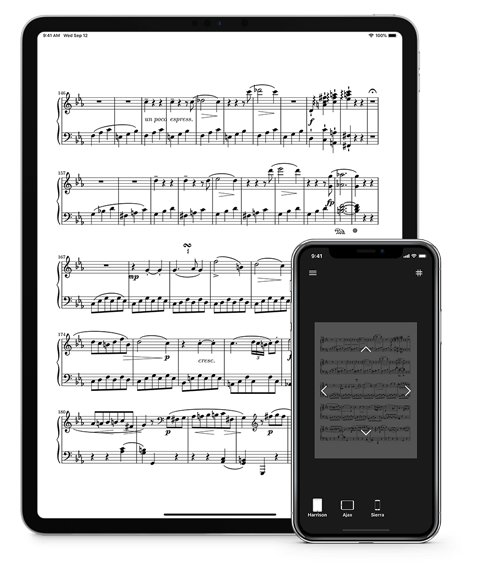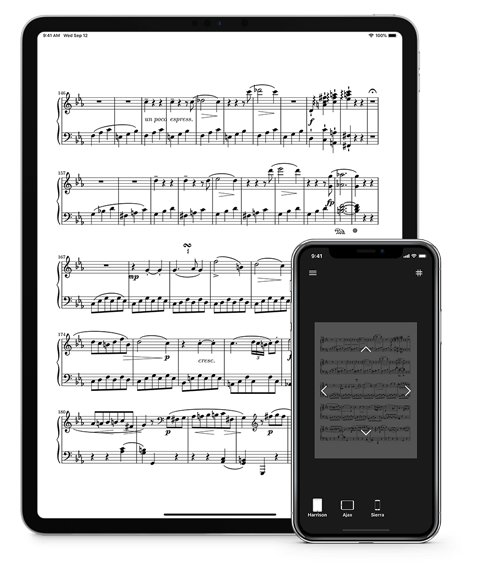 HEIC
Modern Apple devices support HEIC, a newer image format that packs data into dramatically smaller file sizes. We use this to make on-device caching more efficient, and we also use it with Cue 1.4.3 or later to significantly improve image clarity without sacrificing responsiveness.
It's the same quality, just smarter.

Available now.
forScore 10.5 and all of these amazing upgrades are available now, absolutely free for all existing users. Get it today on the App Store, and be sure to check out our news page and follow us on Twitter for the latest news and announcements.