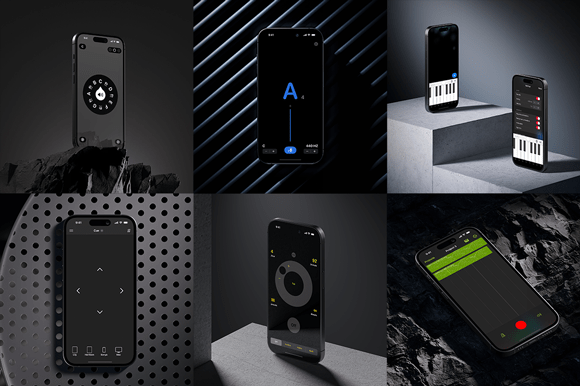 Today we're happy to announce major updates to our Music Box apps and two minor updates to Nocturne and Piano with Friends. These free updates involve six apps spanning three platforms: it's a huge batch of updates so let's jump right in!
• A complete rewrite of our tuner using SwiftUI for a beautiful native experience across all platforms, TuneWave offers improved audio analysis presented with an even easier to read design. It features the ability to adjust the microphone's input level for better results depending on your instrument and surroundings, includes a lock screen widget for easy access, and it comes bundled with a watch app for the first time ever (for no additional fee). It's the biggest update to TuneWave ever, and we can't wait to hear what you think.
• Pitch, Please! is now called Onyx and sports an updated design with four themes (two of which support light and dark modes) and an updated screen widget for instant access.
• Beat Keeper has been renamed as well: Modus is our new metronome and features a lightly updated design and minor improvements that'll keep the beat going no matter what.
• Featuring a new split view layout for menus and sepia mode for the first time ever, forScore's remote control app Cue is ready for the perfect duet.
All of these updates (and the minor updates to Nocturne and Piano with Friends) feature brand new icons, several alternates, and the previous versions in case you prefer them. These updates are free and all available now for iOS, iPadOS, macOS, and watchOS, so be sure to check them out today!