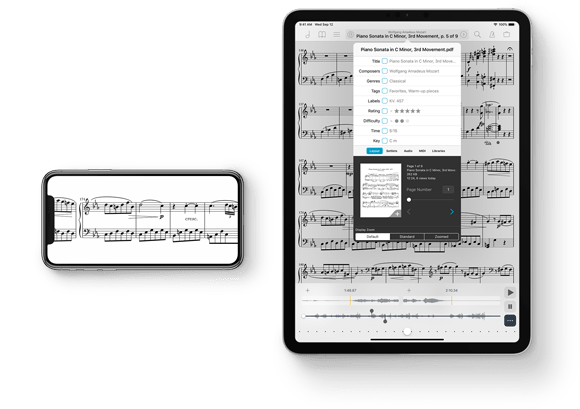 Today we're very excited to be taking the wraps off of our latest major update to give you a sneak peek at our biggest new version in years. We're closing the book on forScore 10 and forScore mini 3 to bring you the all-new sheet music reader for iOS, forScore 11.
This major new version of forScore is a single, universal app for iPad, iPhone, and iPod Touch. Buy it once to install it on all of your devices. In fact, two weeks ago we quietly discontinued forScore mini and updated forScore's price accordingly in order to prepare for this restructuring. We're sad to see forScore mini go, but we had to make room for a lot of great new stuff.
There's way too much to breeze through here, so be sure to check out our new forScore 11 page to learn all about this incredible, free update. It's jam packed and we can't wait to get it to you in just a few short weeks!